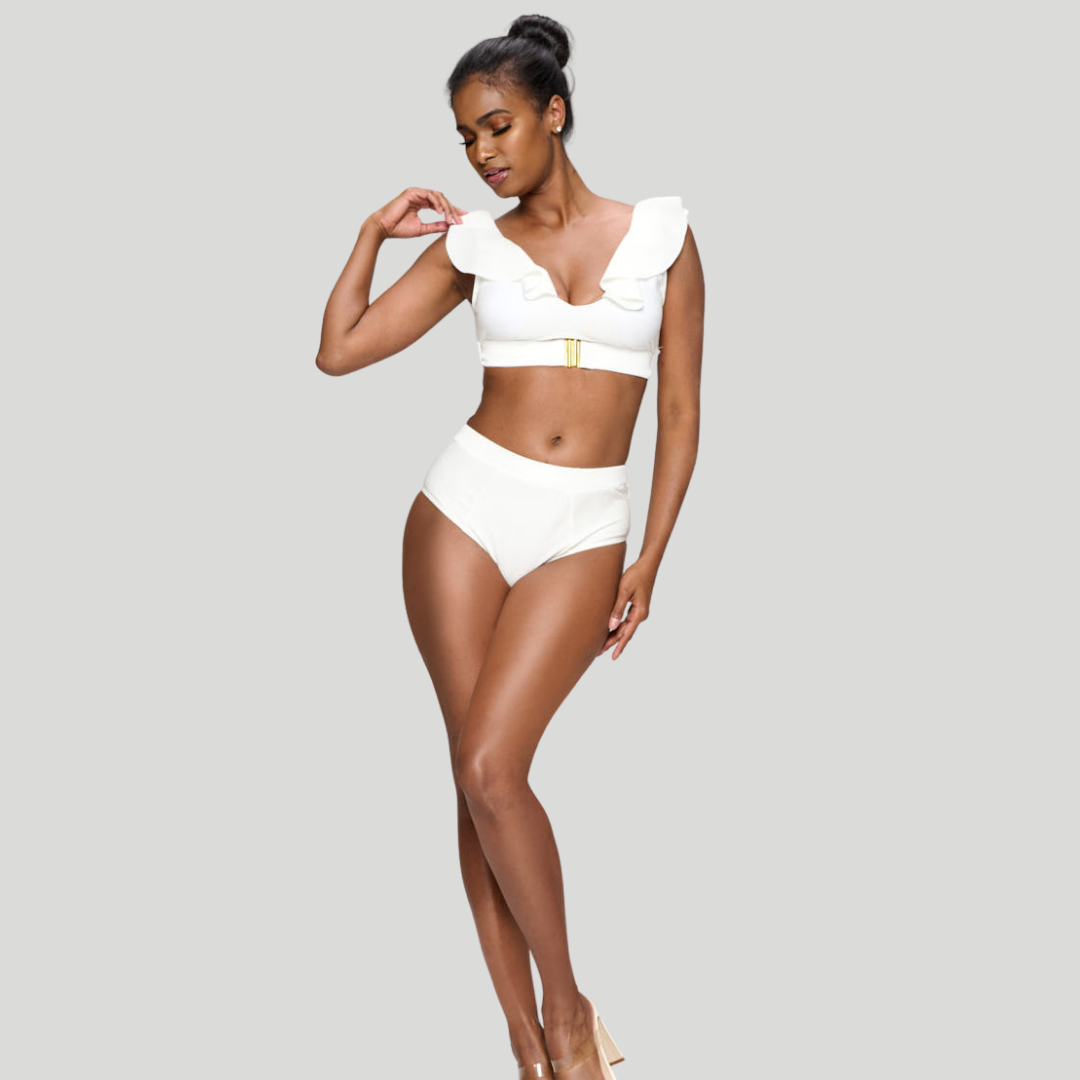 How Do I Get My Right Size for the Perfect Swimsuit?
Summer is usually the best time to hang loose and enjoy yourself. It's the time of the year to go out on beach vacations to swim your problems away. At
BodyFab
, we understand it can be draining to get the perfect bathing suit sizing. We've come up with a definitive guide on how to know your bathing suit size.
Women's swimwear has evolved over the years; different style variations are suitable for all body types. When buying a swimsuit, you should have accurate bathing suit sizes to ensure comfort and avoid irritation. A perfect and obvious way of getting precise swimwear sizing is using a bathing suit size chart. You have to understand how to do the correct swimsuit size conversion.
Here's how to find your swimsuit size:
Get proper measuring tools
The right tools you need are a tape measure, pen, notepad, and mirror. With these tools, you'll be able to take the correct measurements of your body. As you prepare to take your size, stand straight in front of the mirror.
Measure your bust size accurately.
Usually, with the bra size, it's ideal for getting the measurement of both your bust and under bust. The underbust helps you get an accurate bikini top when going for one with a band. In front of a mirror, wrap the tape measure on a straight line around your bust, place it on the fullest region, across the breast. It's always advisable to give a one-inch allowance. Do the same with your under-bust area. Jot down the measurement you get.
Get accurate measurements for your waist.
It would be best if you stood in front of the mirror to see what you are doing. Wrap your tape measure around the smallest part of your waist. Ensure the tape measure is straight and you have a straight posture. Jot down your measurements.
The same way you have done with other regions, stand in front of a mirror, ensure you have a straight posture, and your tape measure is straight. At the fullest part of your hip region, place your tape measure, record your measurement.
These are significant steps to finding your bathing suit size. After identifying your size, use the swimsuit size chart to get an accurate swimsuit size conversion. Finding the right swimsuit size shouldn't worry you when buying women's swimwear.